Whether it is lavender essential oil that you use when you get your period, or the clary sage essential oil to help prepare you for intimacy, we think a little power oil may benefit a woman's overall wellness in many ways imaginable.
So, as you can imagine this far, the essential oil for intimacy mood in Singapore has got us thinking about what essential oils to introduce to the bedroom. Not only are these power oils used to improve the appearance and scent of your body, but they have also been used to boost male and female sexual desire, performance and pleasure for centuries.
So, what are some essential oils for female stimulation? Well, I wish I could answer that question in a sentence, let alone a blog piece. Basically, it is really hard to answer, because there isn't just one type but potentially five as we see it – check to see if your favourite one is here.
#1 – Compassion Crystal Oil
When you cuddle with your partner, your body releases a hormone called oxytocin that calms you. By adding compassion cyrstal oil into your cuddling session, it could help set the mood for sex with your loved one. This oil helps balance estrogen and progesterone levels in your body and is a wise practice if you want a healthy libido. Simply apply a drop to your inner thighs before your intimate moments with your partner.
Of course!! Don't pay any more than you need to! Featuring this crystal oil from Kintsukuroi Studio Singapore, this is the only place you need to go to should you decide for a more premium essential oil blended with 24K Gold. Yes, you heard it right. And because each of their blends is formulated by studying complementary properties of each essential oil, there is really no essential oil more perfect than this. For your essential oil journey, get your own crystal bottled essential oils at a special rate today when you register as a Passion Member with ZaZaZu.
#2 – Ylang Ylang Essential Oil
I have a secret for you.. foreplay. As you explore the art of seduction and initiating sex and intimacy, foreplay works wonder in every relationship. That is why, in this section, we are going to talk about how to use ylang ylang essential oil that is often associated with feelings of euphoria, during foreplay.
There are a couple reasons why ylang ylang essential oil can improve foreplay: ylang ylang is the oil of the inner child. If you are constantly struggling with low libido and hormonal imbalances, then it is time you get completely infatuated with this oil! The Ylang Ylang essential oil together with its aphrodisiac qualities can improve self-esteem, improve mental health as well as sexual desire.
So it is understandable that many women in Singapore use this power oil during foreplay. Simply dab a little ylang ylang essential oil to inner thighs or give your partner a butt massage with it. This trick will get anyone aroused pretty quickly. What are you waiting for?
#3 – Geranium Essential Oil
While it is true that some women achieve orgasm pretty fast, for others it is not that simple. If you ever feel weird about achieving orgasm too often too late, then you are not alone. Remember our sex lives are works in progress and there are countless tips out there that could be helping you with your next orgasm.
Let's face it – orgasm is the climax one attains when one is engaged in that intimate moment. It is important to relieve stress, improve sleep, and contribute to a woman's overall joy and happiness. So what is it then that helps with the "Make Me Come" factor?
The answer to that is geranium essential oil. Geranium oil increases circulation and gets the blood flowing in your body. By adding a drop in your deodorant and wearing it before sex, you can instantly feel the difference it makes when your stress is relieved and sexual desire boosted. And if it suits or pleases you, you can also apply a drop to the ends of your hair to bring out that sexual goddess in you.
#4 – Sandalwood Essential Oil
We all grew up in Singapore so I will not blame you for not knowing what sandalwood essential oil is. Firstly, sandalwood is a hard light-coloured wood that is commonly found in China, Indonesia, India, Australia and the Philippines. It is an aphrodisiac tree that could also help us promote openness to sex, relieve anxiety during foreplay, and boost the ability to orgasm.
The application of sandalwood essential oil is pretty easy, just diffuse a few drops of the oil in the bedroom before or during intimacy. Researchers have found that women and men who inhale sandalwood essential oil and its main compound during sex are reportedly having a more enhanced sexual experience than those who did not.
#5 – Lavender Essential Oil
Is lavender an aphrodisiac? Inspiration sparked after women who started using lavender essential oil experienced an increased benefit in their sexual experiences. But how does this small, pale purple flower boost an extensive list of aphrodisiac qualities?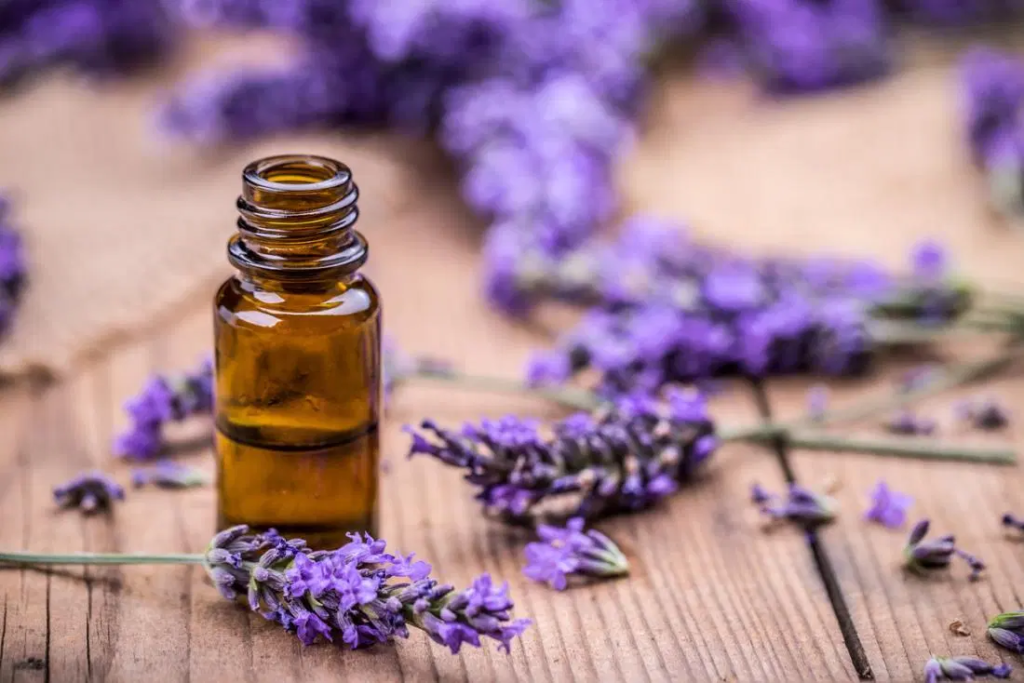 Well, the answer lies in its sweet aroma and scent. The smell of lavender is shown to increase arousal in men by about 40 percent, and before long your partner will be initiating sex and intimacy in a playful manner.
But as long as everyone's on board, you can then add a wee bit of extra almond oil to relax and arouse your partner at the same time. Tell him to lay on his stomach so you can massage his back with the newly formulated oils. In fact, explore these aphrodisiac preferences together so you're both more likely to get it on.
About ZaZaZu Club
At ZaZaZu Club we are dedicated to creating a weekly unique experience for you. We are the only woman-exclusive experience club in Singapore.
We consistently deliver best-in-class, global content that pushes boundaries, changes perspectives, sparks conversations or at the very least, shows you a fabulously good time.
At ZaZaZu, we are a women-focused community with three main values:
Sharing and Educating
Entertainment and Pleasure
Wellness and Health