Feeling sexy is not just about looking hot in front of the mirror, it is having that feminine energy within you at the same time. It is something that is in you and when you activate it, you can get the most out of life, and feel very connected to yourself and your partner. This sexiness is helpful when it comes to building your sexual confidence inside the bedroom. And by that, we don't mean it is all good. Since this is all for the mind.
In reality, sexiness also comes from giving your physical appearance a boost. It is impossible to say that sexiness is always living within us and anytime you want to activate it, you can come alive and do exactly that. So it is safe to say that adhering to conventional beauty standards is still the foolproof plan to look sexy inside out. That said, wearing falsies is one of the tricks. Psst… For ZaZaZu Club Members you get one pair of free falsies using the coupon code: LASHFORU.
So start today by giving yourself a few helpful tools for your body and mind. Let's take a look and see what these helpful tools are:
#1 – Add a little sensual massage experience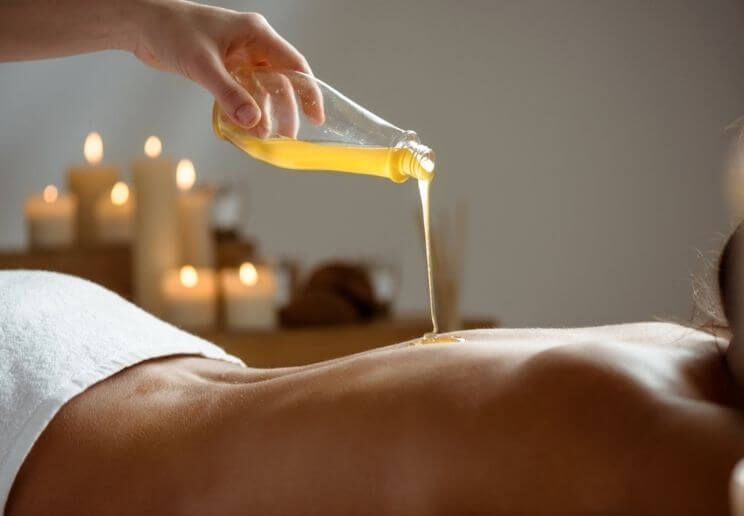 There is something about a sensual massage that makes it feel warm and magnetic. A sensual massage – and I know it's a cliché – is a woman's best friend. We have all learned that a massage stimulates your nervous system, wakes up your muscles, organs and glands, and reduces stress hormones.
That's why it is important that you spend a 60-minute massage session when you are stressed and exhausted. Now this is a practical therapy to feed your need for instant gratification of a bodily desire and start feeling sexier. And we suggest Erotica, for women, by women for that excitingly sensual experience.
#2 – Splurge on some flirty lingerie
Okay, now let's talk a little bit about appearances. Something you can do to enhance your sex appeal is to wear flirty lingerie. When sexiness is backed by a playful lingerie, it becomes most powerful. The feminine energy you exude can make you start feeling good about yourself and ultimately more attractive.
You can choose the type of lingerie by first deciding what kind of sexy you want to be. The more down-to-earth Taylor Swift sexy or the jaw-dropping Kim Kardashian sexy. Either way, use this tip to your advantage, to help you get what you are looking for.
#3 – Use perfume
Who cares how much a bottle of Chanel perfume is? The goal is finding a scent that you feel sexy wearing it to bed. So while Chanel may work for one woman, perhaps you will feel more comfortable wearing Vera Wang Princess or Calvin Klein. If you consider these fragrances to be too strong, try a more subtle fragrance – it can be just as sexy and desirable.
You can choose to apply perfume on all your pulse points because these are the warmest parts of your body and the warmth reacts more naturally to the perfume. Examples of your pulse points are behind your ears, around your neck and also your wrists.
#4 – Red is also a sexy colour
Many men love their women sporting bright red lips or other more obvious colour. It will make him want to kiss you or think about kissing you, which raises awareness that women do look sexier with bright red lipstick.
The same can be said for a lip gloss. Adding moisture or lip gloss that has flavour to it makes your lips taste twice as good. That way, you can enhance his experience of being with you – all while being tastefully sexy.
#5 – Act confident
Do you want your boyfriend or any man to want you more? Now here is a tip – moving forward with more confidence. The wonderful thing about confidence is that it is warm and inviting and juicy and magnetic. And men want more of this because it is simply sexy.
Ask yourself what makes you confident? Paying attention to these little details consciously will make you understand a lot better about yourself. Or rather ask yourself when you are finding yourself not so confident. If it is measuring yourself up to a not-so-easy-to-attain body, then it is time to avoid doing it.
#6 – Be groomed, wax it off
How do I say this, nearly half of the male respondents in a recent survey voted for the face as the most attractive feature of a female. This was followed by the butt, hair and legs. Men like it when a woman pays attention to grooming their legs. But they don't necessarily like great boobs, which was ranked fifth in the survey.
So be game for leg waxing. Go to your local salon once or twice a month and you will be surprised at how these regular appointments make your hair grow thinner over time.
#7 – Embrace jewellery
For some women, nothing makes them feel sexier than their favourite jewellery, which raises the question about how many pieces of jewellery should we wear to make us tastefully sexy. While some women choose to wear only one piece, others wear more than one to enhance the way they look.
Just remember to not overdo it as it will subdue your personality and make you look gaudy. Often, a necklace that drapes and has a soft feminine V shape, a pair of earrings and two rings are enough.
#8 – Practice good hygiene
It is difficult to feel sexy when you are not well-groomed. Always take a shower if you decide to sex somebody up. Use a good body shower and if you want more, just slather your body with lotion to feel soft and supple. Apply it even on the roughest spots of your body so that you can be completely comfortable and confident in your skin.