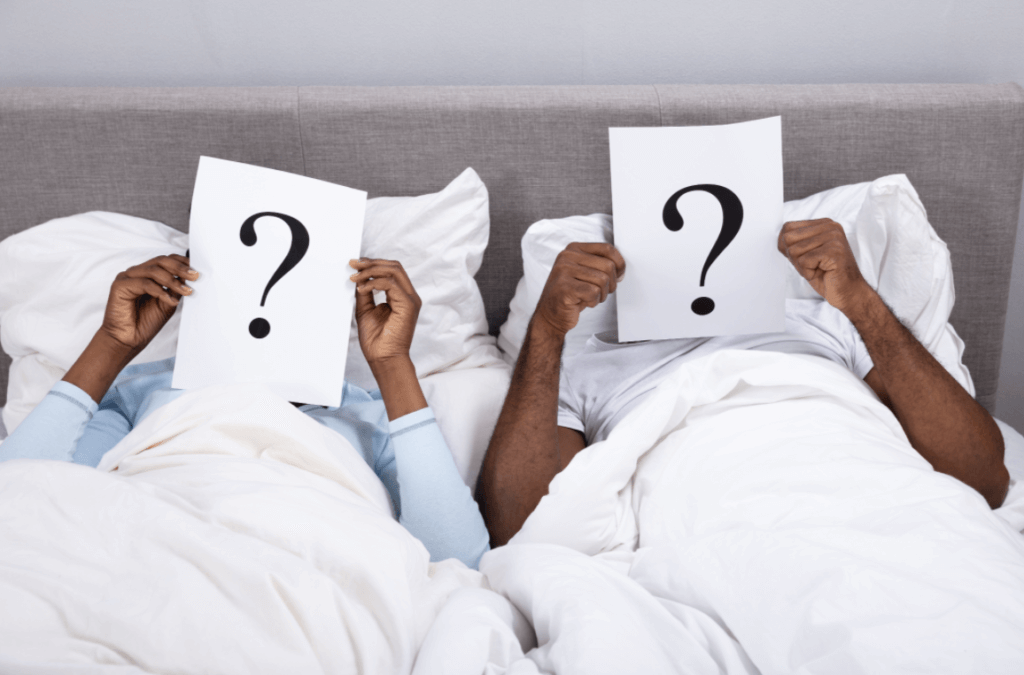 To my dear fellow Singaporeans – if you have been wondering who can help to answer some of your burning questions, read on.
Erin Chen is one of the most dynamic entrepreneurs in Asia, and a pioneer in SexTech. Describing herself as a sexual wellness advocate, the Taiwanese native holds a Master's degree in Sexual Health Counselling from the University of Sydney.
She's much more than an academic, though; she is the founder of Lila Sutra, a female space for sexual intelligence and wellness, where women could learn more about what is still largely a taboo topic in Asia especially in Singapore.
Building on that accomplishment, she later launched Spark Fest Asia 2018, a first-of-its kind "sex hackathon" designed not only to promote sexual health and wellbeing, but also pleasure and experimentation in a gentle, welcoming and upscale environment.
In a CNA interview, Chen answered 5 key questions Singaporeans have about sex.
How do we (Singaporeans) Maintain the Passion?
Chen says that keeping the passion in one's relationship is a "life skill." To keep the fire burning, she recommends being open and flexible about how relationships can change. While casting doubt on some of the common myths around passionate sex, (such as that it has to be every day, end in a climax, and be accomplished by penetrative acts alone) Chen asserted that one's level of sexual desire can change over time.
She says that in Singapore's working society where both parents need to work; a mother with infants, juggling a career and home responsibilities, will naturally have less time and energy left over for intimacy, and that such ups and downs in desire can happen in both partners.
Chen suggests that experimentation, creativity and communication can give a boost to a relationship where the sexual fire may be going out. She says, "there are other creative ways you can come up with to experience the intimacy you want. But it might not look the way it was when you first got married, with no kids and fewer job responsibilities."
It does not only apply to Singaporeans but to other countries where couples may be experiencing a dry spell in their sexual passion for each other.
Why Does it Hurt?
Many women are afflicted with vaginismus, a condition which makes intercourse painful for them. Chen explains how this can be dealt with. Instead of just "having a drink to get looser," she recommends that women speak with experts. She said, "I would encourage (women) to get support, because it's a pretty complex area.
There are also psychological reasons behind it. So it usually takes more than just going to a sex therapist – it might also include seeing a physiotherapist." She adds that gynaecologists can offer needed support and advice as well. There are many accredited health professionals in Singapore where you can seek help from.
I can't get it up! Is this normal?
Chen says, "Yes, it is." Many men ask about Erectile Dysfunction (ED), something that can be profoundly embarrassing not only to them but also to their female partners (who may believe that the man doesn't find her attractive enough to feel aroused).
In a worst case, the problem can become aggravated and compounded over time. ED is not just a product of age, but can be the result of stress and other factors, such as nutrition and life balance, Chen says.
Then she continues, "We're taught that all men have a high sex drive so they want it all the time. And when they can't, fear is created, and the fear adds to the stress, and stress makes it even more difficult. It's a self-reinforcing cycle."
Chen says that changes in lifestyle, along with consultations with medical and other experts, can help solve this issue.
Is Penetration Enough?
No, says Chen. She explains that, in contrast to Hollywood and popular beliefs, only about 20% of women can achieve orgasm through penetrative sex alone. Instead, they need additional stimulation, such as kissing, genital manipulation, caresses, and other foreplay. Her analysis is backed up by in-depth research carried out by the American National Center for Biotechnology Information.
Should I get into Kink?
Anyone going along the sex information discovery path, or just paying even passing attention to pop culture, will invariably come across "kink." Chen agrees that kink is increasingly becoming a part of mainstream culture, as epitomized in the globally successful 50 Shades of Gray book and movie series.
However, Chen cautions women to learn more about themselves and their true desires before going in for handcuffs, leather and whips. If you do get involved in the kink culture, she advises people to be aware of the safety aspects involved, ideally through attending a workshop.
Explore!
More than anything, Chen encourages us to communicate honestly with ourselves and our partners, seek out experts where necessary, and make having good sex, as she put it in one TED talk, "as natural and common as having good food."