Ho ho ho…it's that time of the year again where Santa and his reindeers are coming! Not sure of what to get for your bae this Christmas? Whether you are shopping for your boyfriend, girlfriend, mom or dad – we understand your struggle to find the perfect Christmas gift for him/ her.
Don't worry, we got you covered! After all, every individual man and woman has their own preferences and quirks. We have put together an awesome list of Christmas ideas to cover a wide range of interests. From candles to bags to chocolates for the girls and speaker to airpods to shoes for the guys, this will satisfy even the fussiest recipients!
For Her:
1. Diptyque Baies Scented Candle
Candles are always a good gift idea! Diptyque is a symbol of sophisticated luxury and living through the senses, where fragrance and art are central to life .This beautiful blend of blackcurrant leaves and Bulgarian rose helps to set and elevate the mood for a romantic evening. A fruity and floral fragrance that is made from natural ingredients, this is a sure winner for every occasion.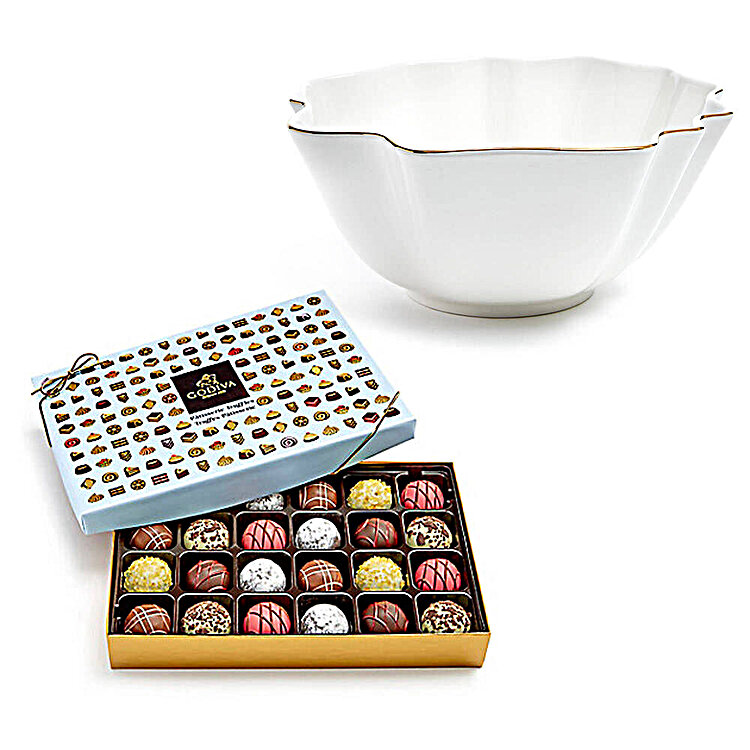 2. Godiva Luxury Gold Bowl with Patisserie Truffle
Which girl doesn't love chocolate? A tantalizing dessert regardless of occasion, that accompanies a girl through ups and downs. Truffles are a simple and sweet luxury for her taste buds. What's more – a stunning white porcelain serving bowl accented with gold trim is served with a gift box; filled with dessert-inspired chocolate truffles, taking the sweetness up a higher notch during Christmas parties!
3. Gucci Petite Marmont Leather Wallet
A chic clutch wallet with small-scale double-G hardware that comes with a removable chain strap. Topped with its signature gold logo plaque, this chic baby contains an interior mirror and six card slots. Petite and elegant, it is the must have accessory to every party.
4. Chanel La Crème Main Hand Cream
A hand cream that reinvents to meet the expectations of women today – understated glam that comes in an oval tube like a handbag accessory, it fits snugly into her bag. The addictive and melt away formula cares deeply for her hands and nails; softening, moisturising and lightening her skin.
5. Great Heights 4 Prong Diamond Stud Earrings
Timeless and simple, this pair of sparkly studs will bring everyone's attention on her. A beautiful combo of romance and originality – it is suitable even for daily wear. Environmentally friendly and independently certified, the quality is long lasting and these Christmas lovelies are a girl's best friends.
6. Daniel Wellington Petite Melrose Watch
A minimalist and slim Scandinavian style timepiece that is durable and water resistant. Features an eggshell white dial and an undeniably elegant rose gold mesh strap. It has signature rose gold double plating on 316L stainless steel and comes with a lobster claw clasp for easy fastening and release. The perfect watch for work and play.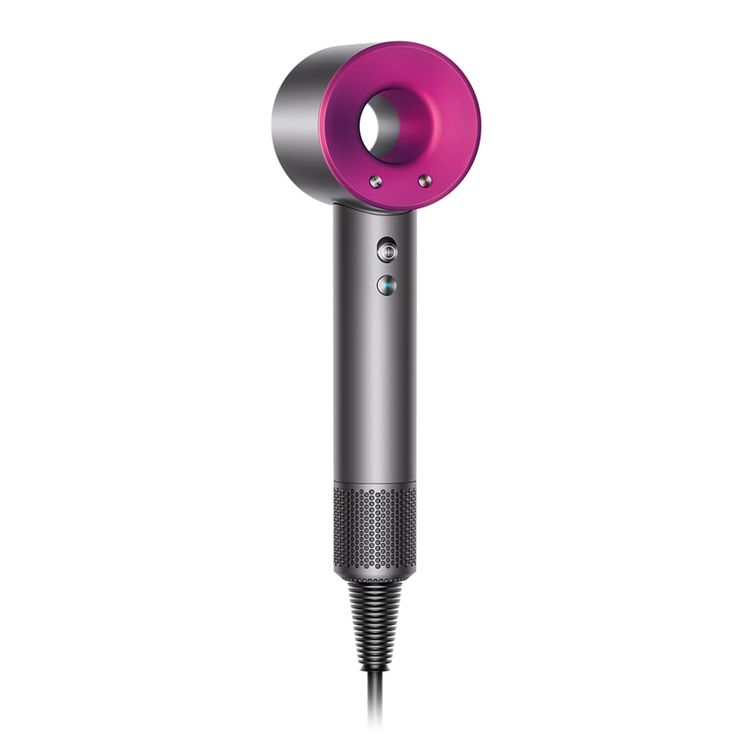 7. Dyson Supersonic Hair Dryer
Hair is every lady's crowning glory and who hates having a bad hair day? Always one of the first features that gets scrutinized and oh so crucial to leave a good first impression, this hair dryer is a life saver! Its lightweight body and ultra fast drying function helps you create that perfect smooth silky hair in minutes. Comes with various heat and speed settings to change your look every day. A gal has gotta look good at all times especially during festive occasions like Christmas!
For Him:
1. Personalized Air Pods Case
Who doesn't love personalized gifts? It adds a unique touch and makes the recipient feel special! Crafted from high impact resistant plastic to protect airpods from falls, the case is covered in leatherette. Engrave his name and make him feel loved, it can be attached to the keychain or belt loop.
2. Nintendo Switch with Neon Blue and Neon Red Joy‑Con
A 6.2-inch multi-touch capacitive touch screen that can be used in 3 play styles – TV Mode, Tabletop Mode and Handheld Mode. Whether he is at home or on the go, solo or with friends, this game baby is designed to fit his life seamlessly. Connects easily over Wi-Fi and up to 8 consoles can be connected for local wireless multiplayer. It makes an awesome Christmas gift!
3. Sonos Beam – Smart TV Sound Bar with Amazon Alexa Built-in
The smart, compact soundbar for TV, music, and more. High definition rich sound that fills the entire room. Control with voice, remote and the Sonos app etc. Go from unboxing to listening in minutes with just two cords and automatic remote detection. Leaving home will be a challenge now, a must have for great entertainment!
4. Oculus Rift S
Taking VR gaming to the ultimate level – these next-generation lenses and a sharper display deliver bright, vivid colours and a reduced "screen-door" effect. Comes with two touch controllers, it captures and translates his every movement. The new Fit wheel keeps his head in the game thanks to the Halo headband redesigned with speed in mind, take-or double take his fastest reactions.
5. Oliver Peoples Lachmun Sun Sunglasses
Retro-inspired eyewear – its classic and cool design is great for daily wear and helps to protect his eyes. Goes well with any outfit and this simple accessory knocks up his aesthetics a notch. Who says OOTD is far away? This pair of shades will keep your man very Insta-worthy!
6. Barbour Men's Classic Bedale Wax Cotton Jacket
Barbour's waxed cotton jackets are all-weather classics. Made using Barbour's 6oz Sylkoil – the waterproof Bedale style features a corduroy collar and tartan lining, giving him the luxurious edge. This traditional men's waxed jacket is compatible with Barbour's zip-in liners and optional hoods, for all-round versatility.
7. Air Jordan 1 Retro High Og 'Bred Toe'
For the ardent basketball fan – an all-leather upper features color-blocking that combines OG 'Bred' and 'Black Toe' colorways of the iconic silhouette, with a white quarter panel accented with black overlays and contrasting pop of Gym Red on the toe box, heel, collar flap and outsole. A must have to the wardrobe!
And if you want something novel for Christmas, you can check these out too!
Our fantasy boxes and personalized intimacy kits will be able to satisfy not only your hearts' desires but also bring you and your partner into a deeper level of sexual fulfillment.
So you may ask: why do we need these?
Since our parents' and grandparents' generations, talking about sex was taboo in many countries, especially for Asian countries. The little know how is usually imparted by parents or other older relatives when one is getting married. Even then, sex was not widely discussed among couples and sexual intercourse was simply for procreation purposes. Whether the process was enjoyable was of no importance at all.
Gradually, generations evolved and sex education was introduced to schools in the 2000s. The internet also became a platform for self learning or discovery on sex through movies, social media and pornographic websites. Portrayal of sex was more of satisfying pure physical sexual needs.
As information is readily available in the current millennial age and people start to have better understanding on how "the birds and the bees" work, men and women are becoming open to exploring their sexuality. Where the thought of even touching, pleasuring ourselves and/ or partners was considered shameful in the past, research has shown that sexual pleasure improves our overall well being.
Some of the benefits include:
1. Stronger immunity
People who had frequent sex (one to two times a week) had more immunoglobulin A (IgA) in their saliva. IgA is the antibody that plays a role in preventing illnesses and is the first line of defense against human papillomavirus, or HPV.
Sex is a form of exercise and the higher the frequency, the stronger immunity your body has. More sex equals less sick days. Of course there is more to building a strong immune system than having a healthy sex life. Eating right, getting adequate sleep and popping the vitamins play a part too.
2. Better bladder control for women
Urinary incontinence affects 30% of women worldwide. This is because the pelvic muscles become weaker with age. Having regular orgasms helps to tone and strengthens a woman's pelvic muscles.
3. Reduce stress
Being close to your partner helps to reduce anxiety. Cuddling and/ or other forms of affection increase a "feel good" hormone and this boosts your happiness index too.
4. Lessens probability of prostate cancer
Men who ejaculated at least 21 times a month were less likely to get prostate cancer during one study, which was published in the Journal of the American Medical Association.
These facts demonstrate that sexual wellness is key to living a fulfilling life; where self love, self worth, self confidence, liberty, true intimacy and pleasure are embraced. Statistics show that 75% of women have never reached orgasm through intercourse and 50% do not know what pleases them and how to please themselves. Staggering, isn't it?
It is because we ourselves are not sure of our sexuality as many of us still feel shy or apprehensive about finding out what pleases ourselves. If we feel embarrassed or uncertain, the likelihood of our partners knowing is even much lower because we do not express our desires clearly.
Ready to get some TLC or pamper your other half during Christmas? Check these babes out below!
Fantasy Boxes:
1. Diamond is a girl's best friend
This is for the single ladies. When we can love ourselves, we can love others better. There is so much more than working hard and you deserve all the good things in life. Containing a hypnotic scent of ylang-ylang, rose and jasmine, the Aphrodisia Body Mist pulls you into an erotic seduction of senses, heightening your arousal.
The Vibrating Diamond Clit Massager has been designed for play with 7 patterns and 3 vibration intensities, both in the bedroom and bathroom. Waterproof and perfectly symmetrical, this sparkly dazzle is indeed a girl's best friend. It makes a unique Christmas gift! Check it out right here.
2. Hot Mom
Motherhood often seems to mark the end of sexual pleasure for most women. The more you should pamper yourself in those little snippets of me-time when the children are away in school and priority work done for the day. Like a relaxing tea break, we have this sexy cross-back baby doll dress for you to slip into chillax mode and step into the reel world.
Our Clitoral Arousal Serum is used with enhanced foreplay in mind and with the ergonomic Rabbit Vibrator, it gives you non-stop sexual pleasure and helps you enter into paradise quickly. Who said mamas can't have a little fun time? Pamper her this Christmas! Take a look here.
3. Lilac Wanderlust
Not for the faint hearted, this pair of lovely lilac chains brings out the Queen Titania in you; freeing you to dance uninhibitedly. The feathery Lust Wrist Cuffs caress your body like a swirl of sea breeze as if King Oberon is whispering sweet nothings to elevate your body into excitement and arousal.
The petal-shaped Desire Bloom Clit Vibrator fits snugly and sets your mind free from stress, blossoming into heavenly arousal. Also designed for water play, it truly allows you to blend into one with nature, increasing your inner pleasure. Find out more here.
4. Pirates Of The Night
Stow away into the night of dreams and desires with the inner Goddess Silver Jiggle Bells. These bling bling babies not only strengthen your muscles but also give you longer and more intense orgasms; washing you in pleasure, wave after wave.
A flirty caressing flip; the Sparkle Flogger enchants the user and recipient at the same time, teasing both of them into a world of fantasy. Torture has never been so sweet, it just makes you beg or did I say purr for more? Discover the box here.
Personalized Mystery Kits For Christmas:
How many times have you been in a situation where you wanted to relax and play in your bedroom but didn't know where to start? Have you ever thought that maybe it would be a great idea to have someone else make that decision for you? A mystery box is often the way to go. We have seen many mystery boxes around the world, such as for birthdays or outdoor activities, but the more recent trend is and even more now due to COVID-19 – an increase of mystery boxes for self and sexual pleasure.
Can't decide what you want or excited to try something new? Let us help you with that!
For starters, take this 2 minute quiz here! Don't worry, there are no BIG questions, just simple preferences for us to know in order to curate and make the kit a very personalized and enjoyable experience for you!
A personalized mystery kit comes with 4 to 6 items from various brands like Lelo, Womanizer, SmileMaker and JeJoue. There are 3 different kits to choose from – Princess, Queen and Goddess. If you have a personal taste like love for Lavender, we will design and put your bias in there too! How cool is that? Mystery boxes make great surprises for everyone on any occasion!
1. Princess Box
A good and basic date night box curated with both partners in mind. Each box includes sex toy, activities and sensual stimulators to enhance foreplay and increase sexual pleasure. Our box is perfect for busy couples looking to connect as well as new couples looking to experiment new stuff.
2. Queen Box
A box that takes steaminess to the next level, making you and your partner feel hot and sweaty. Each box includes sex and aromatic toys, activities and sensual stimulators to make the night extended and pleasurable. Suitable for couples who want a little extra fun and steam during more me-time days or weekends! A perfect idea to explore this Christmas!
3. Goddess Box
Hmmm…pretty sure you know what the Goddess box hints at by now. Curated with both partners' ultimate sexual pleasure, this heavenly pandora comes with more and interesting sex toys, aphrodisiacs, games, and sensual stimulators to drive you into paradise! Who said heaven is hard to reach? You will know soon enough this is not impossible!
Still find it hard or shy to choose because it is the unchartered territory? Well, it is the same for every person who goes for a new interview, tries a new dress or new booze in town. Furthermore, it is a 100% guarantee of pleasure and goodness for you and your partner so think no further and pick your desired box now!
Most importantly, think of this as a holiday trip. You are travelling into a country which you have never been before but you heard so many great things about this country.
Whilst travelling, you will discover the things you like and do not like about this country so when you visit the next time, you know exactly what you are going to plan and do in the itinerary for a more enjoyable trip because of the previous experience!
And if you have a travelling companion, you will find out about each other as well. Preferences and quirks, all of them being revealed in this journey of exploration. The more you know about yourself and each other, the easier and deeper the connection is going to be. In time to come, you do not even have to voice out but know what each other wants just by a simple look or purr.
We hope the perfect gift has already caught your eye! Christmas is an occasion to give and show appreciation to your partner, family and friends. It is a season of reflection as the current year passes into the next one. A period for bonding, loving, connecting and re-discovering one another as time stands still magically during the holiday.